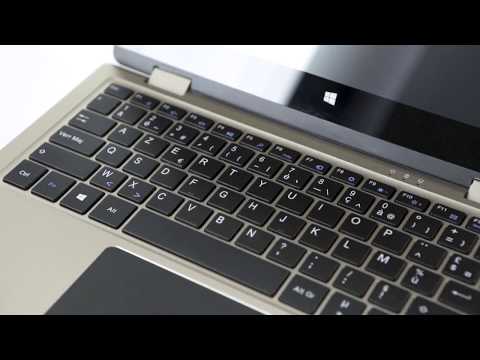 Convertible Notebook
NEO360X 12 - INTEL CELERON .
The convertible computer that redefines mobility codes.
Windows 10 Home
INTEL® Celeron™ Processor
Available in 2GB and 4GB RAM
Available in 32 GB of Storage
4 Modes of Use
Available in Very High Definition Screen
Windows was first a graphical user interface produced by Microsoft, and then became a whole operating system, mainly for PCs. ×
Description
It folds in four for you
The 4 modes of use of the NEO 360 series (notebook, lectern, tablet & tent) provide the user with unlimited ergonomics. Designed to deliver entertainment and maximum productivity, the NEO 360 computers offer the best of mobility with the Intel ® CELERON processor associated with 32 GB of storage and 2GB of DDR3L RAM. Its 8 hours of autonomy and its wireless features will accompany you on all terrains.
3, 2, 1, CONNECTED
The 360 convertible is equipped with all the necessary connectivity. It offers 2 USB ports and a mini HDMI plug in order to easily connect your screen, your TV or even an external hard drive... Wireless side, it offers Wi-Fi 802.11 b/g/n connectivity that allows you to stay connected to the Internet anywhere and all the time while the Buletooth 4.0 connects to all your mobile devices.
SLIM DESIGN
This convertible computer is embedded in a 15mm thick aluminium chassis with all the features that are essential to everyday life. It is the ideal companion in the office, at home and on the move thanks to its incomparable ergonomics.
IPS Screen
With its high-definition 11.6-inch IPS slab, the NEO 360 offers you a great visual experience. Enjoy a perfectly detailed and colour-rich image with a wide range of colors and high dynamic contrast.
NORTON SECURITY
Thomson Computing has chosen to equip all its computers with the No. 1 consumer Security Service, with a 2-month subscription to NORTON Security *
* According to version, model and country
Windows 10
With Windows 10, it's easier than ever to achieve great things. Windows 10 combines the windows you already know to excellent improvements that you will enjoy. Technologies such as InstantGo allow you to start and resume your activities quickly. And, Windows 10 provides more built-in security features to protect you from malicious software. Be the king of multi-tasking with the ability to align four things at once on the screen. Is your screen overloaded? Create virtual desktops to save space and work only on the items you want. In addition, all your notifications and key settings are collected on a single screen that is easy to access.
Features
Features
Operating system
Windows 10 Home
Processor
Intel® Celeron™
RAM
Available in 2GB and 4GB
Type of RAM
DDR3L
Internal Storage
32 GB
Expandable storage
Yes - M2.SATA III slot for SSD
Expandable storage
Yes - Micro SD Card
Graphic Processor Unit
Intel HD Graphics
Screen size
11.6-inch touchpanel
Display technology
IPS
Display resolution
Available in very High Definition / Full HD (1920 x 1080 pxl)
Video output
Mini HDMI Plug
Audio
Built-in
Audio Output
Jack Audio 3.5mm
Microphone
Built-in
USB 2.0 Plug (type A)
X2
Wi-Fi
IEEE 802.11 b/g/n @2.4 GHz
Bluetooth
Standard 4.0
Keyboard
UK QWERTY with function keys
Touchpad
Built-in
Battery
Lithium-ion 8.000 mAh
Size
29 X 19,7 X 1,85 cm
Weight
1,23 Kg
Finish
Plastic
Color
Gold
Included accessories
Mains power supply
Others accessories
User manual
Help
Need help with a product?
If your question is related to installation, use or your product is defective, we recommend that you have your product handy when you contact us.
Find out more
Voir la comparaison
This page is published under the sole responsibility of GROUP SFIT - 32 rue le Prevost - 94490 Ormesson sur Marne - France - RCS Creteil B 793 834 888